The success of a good product starts with the right people. Our people work with great passion to provide our growers with the best products. As Hazera, we are therefore very proud of our people, and are happy to introduce them! Meet Denis Desrumaux (48), Crop Specialist Chicory from Heestert, Belgium.
---
As the son of a mushroom and chicory grower, Denis was infected with the "chicory virus," as he calls it. "That creeps into your body little by little, and you don't let go," Denis laughs. "There is a reason why many people who get into chicory stay there." For eleven years, he experienced the ins and outs of chicory growing as an independent chicory grower. He has now been putting his experience and knowledge to work for Hazera's growers for twelve years.
What makes growing chicory so fun?
"It is a biennial crop, which is technically very difficult. The first year, the peen growth takes place outside, so you have to deal with new varieties every year. The nice thing about that is that you are faced with new surprises every year."
"It's constantly thinking and reacting. Why does the plant react this way to nature when it didn't five years ago? In that, you have to keep thinking and steering". This does not go unrewarded, Denis proudly points out. "Where one hectare produced 12 to 14 tons of chicory 15 years ago, this yield is now two to three times higher."
What is a common misconception about your work?
"From the outside, we are often seen as representatives, but in my eyes we are not. We focus on the ideal chicory variety and method of cultivation so that our farmers can grow chicory in the best possible way. Therefore, in addition to selling chicory seeds, we also deal with sowing techniques, cooling techniques, fertilizers, and so on. The whole picture has to be right."
"A breeder or grower alone cannot push the train in the right direction, and neither can we," Denis continues. "That's why we actually never speak of customers, but of partners. Everyone has to agree if you want to arrive at the ideal seed at the end of the journey.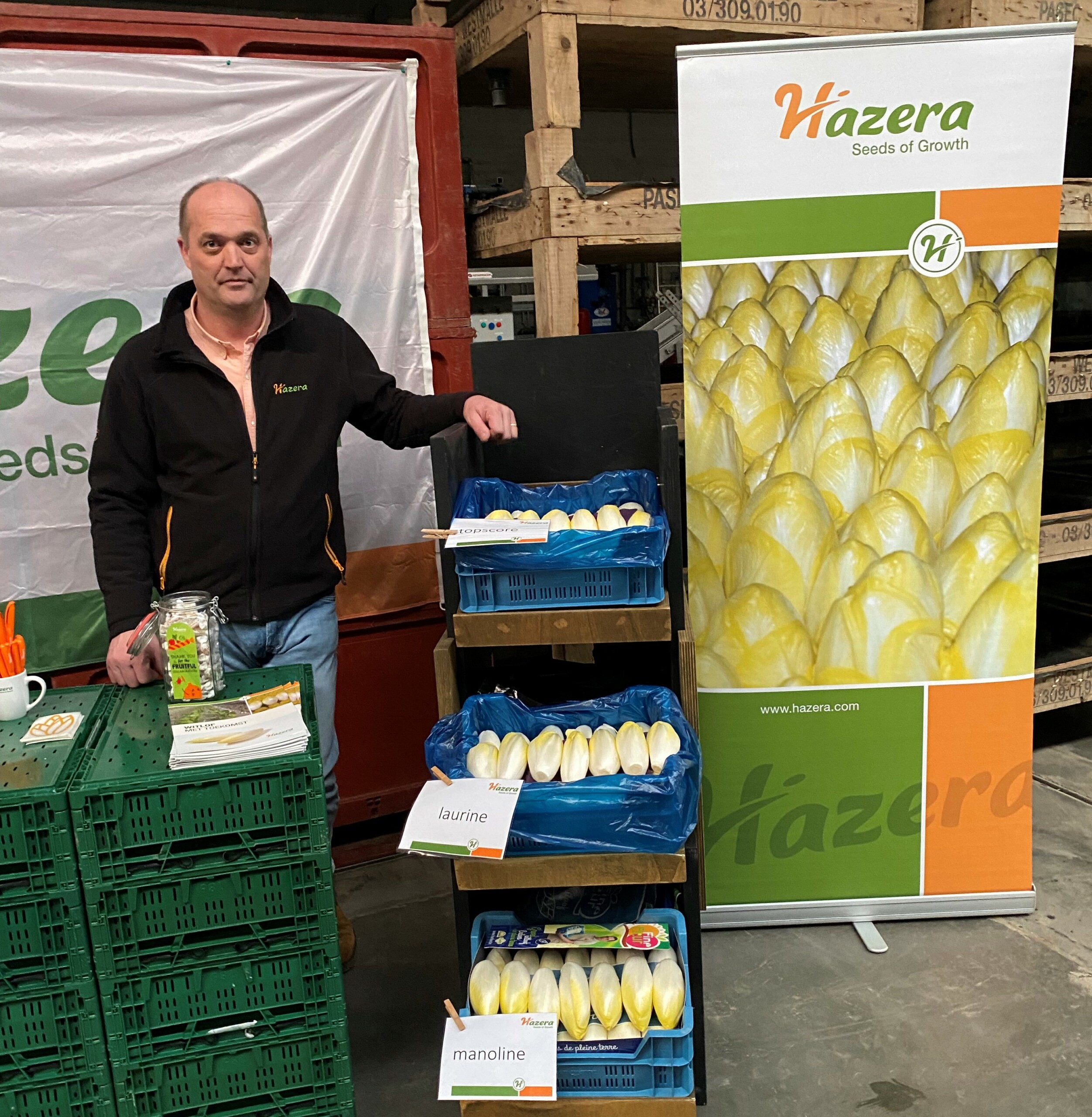 What do you think is an important quality you need to have to be successful as a chicory grower?
"With chicory, you only see results of your choices after several years. It is therefore important to have insight into what you are investing in your farm and production, and where you may need to make adjustments. Are these chicory varieties from the conventional segment, or is there a greater need for luxury products? In this crop, wrong choices can have a big impact on your business."
Which project are you proud of and why?
"Take our main varieties Topscore and Flexine. I am proud of how we got to know these varieties over the years and learned to grow them together with our customers. We want to make this success permanent by always continuing to think 10 to 15 years ahead. In this way, we hope to continue to provide our customers with what they need at that time."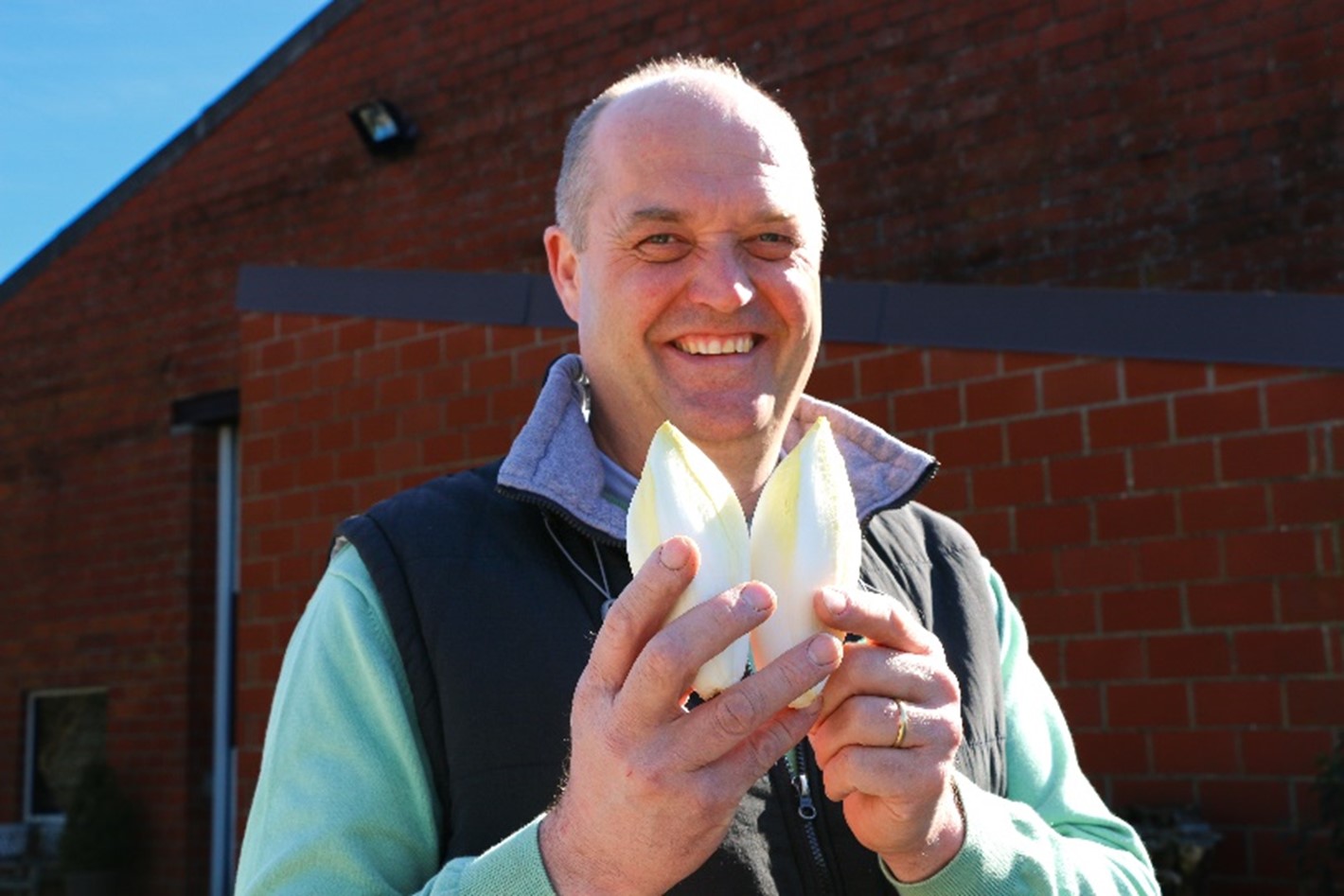 Tell us something about your favorite hobbies.
"Actually, my work is my hobby," Denis admits with a laugh. "In the long run you no longer have clients or partners, but friends. That's what I like te most. You really help each other and achieve great results together."
Do you want to stay connected with our Hazera people?
Follow us our social media channels to stay connected with our Hazera people! If you have any questions left, don't hesitate to ask them via our contact page!