Hazera was present at the AgroExpo 2023 on Crete, Greece, from 26-28 May. Dimitris Karanikolos, Financial Administration Manager and Marcom Business Partner for the Greek subsidiary, explains the importance of this event. "Since last November, the Crete area has seen an increase in problems with the ToBRFV-virus. That's why we had two main goals at the exhibition: to introduce and promote our ToBRFV-resistant varieties, and to spread information and increase awareness amongst local growers."
---
"By now, around the 30% of the tomato cultivation in Greece has been affected by ToBRFV", says Dimitris, further highlighting the vital importance of a strong and efficient policy against the virus. A policy that includes tomato varieties that are strong both in fruit quality and resistance. To get the main message on ToBRFV varieties across at the exhibition, Hazera created three main pillars: A fancy booth to spread awareness and display the products, meetings with small teams of agronomists to spread knowledge and a special demo field where growers could see the ToBRFV resistant varieties in the field.
Providing the right tools
"It is very important for us to build a stronger relationship with growers, but also with local agronomists, because they go into many different greenhouses and support the cultivation", Dimitris says. "We noticed that the agronomists were very happy both with the complete knowledge we provided and the products that we offered. Our tomatoes are very tasteful and cover all the needs and standards of the Greek market, and besides that they also have ToBRFV IR resistance. This, combined with the information and awareness we spread, gives both growers and agronomists the tools they need to create healthy products of great quality."
Knowledge is key.
When asked about his highlights of the AgroExpo, Dimitris answers that he noticed visitors came to the Hazera booth with knowledge and a clear purpose. "They knew we had a descent solution to the ToBRFV-virus, which means we successfully created awareness and knowledge about the variety with our campaigns. Another highlight was the feedback we got from growers that had already tested our varieties and told us that they are tasteful with very good shelf life".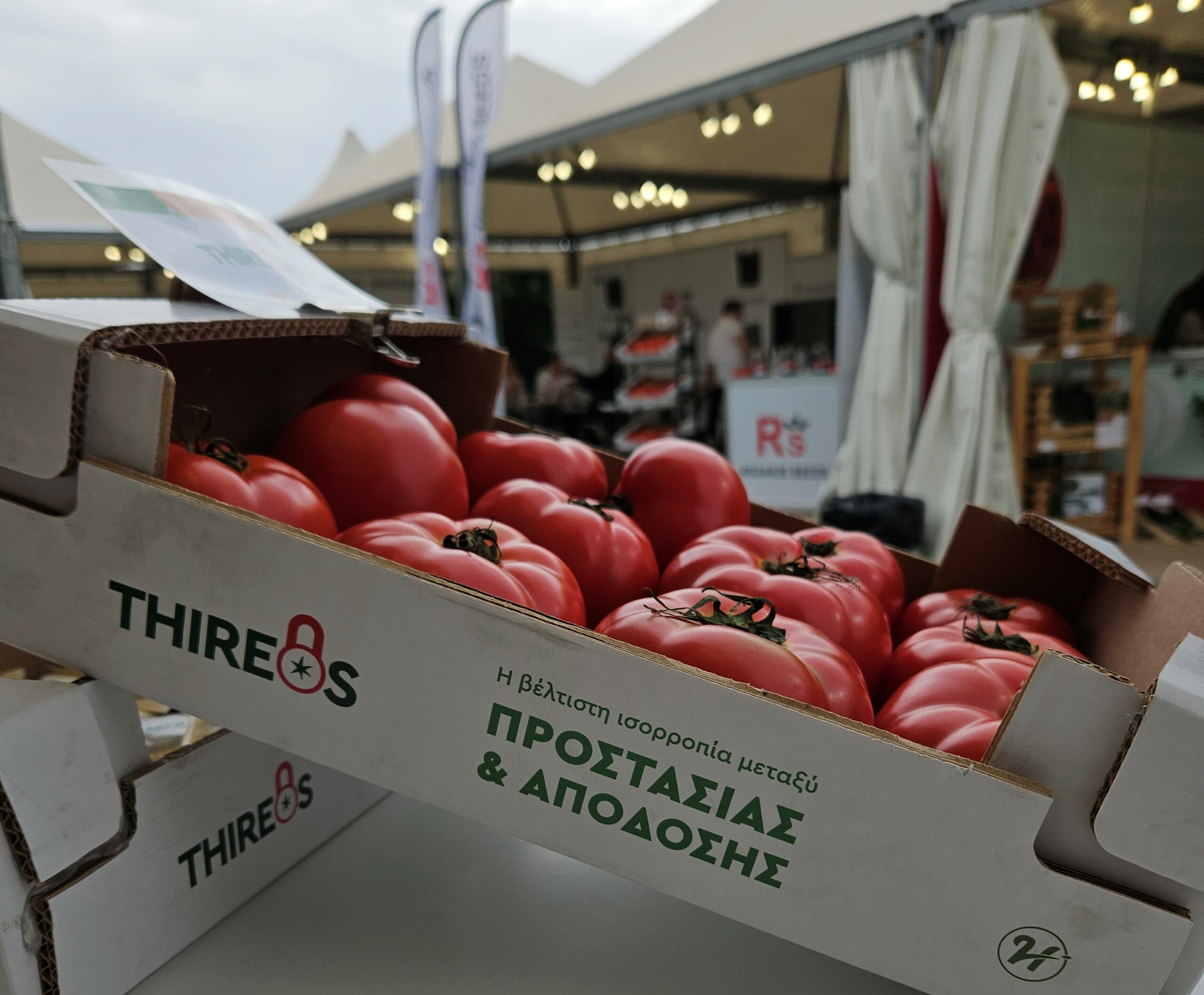 Dimitris is very happy to hear that growers are very satisfied with the sellable products they can now produce again, as he knows this hasn't always been the case since the virus hit. "The last 3 years we have seen a dramatic increase of ToBRFV inflation in many areas. This led to the growers changing their habits: they either stopped growing tomatoes or growing smaller quantities to spread production, alternatively replaced them with other crops. This led to a decrease in tomato production, whilst the demand increased. Especially from May to October, when our population nearly doubles due to tourism."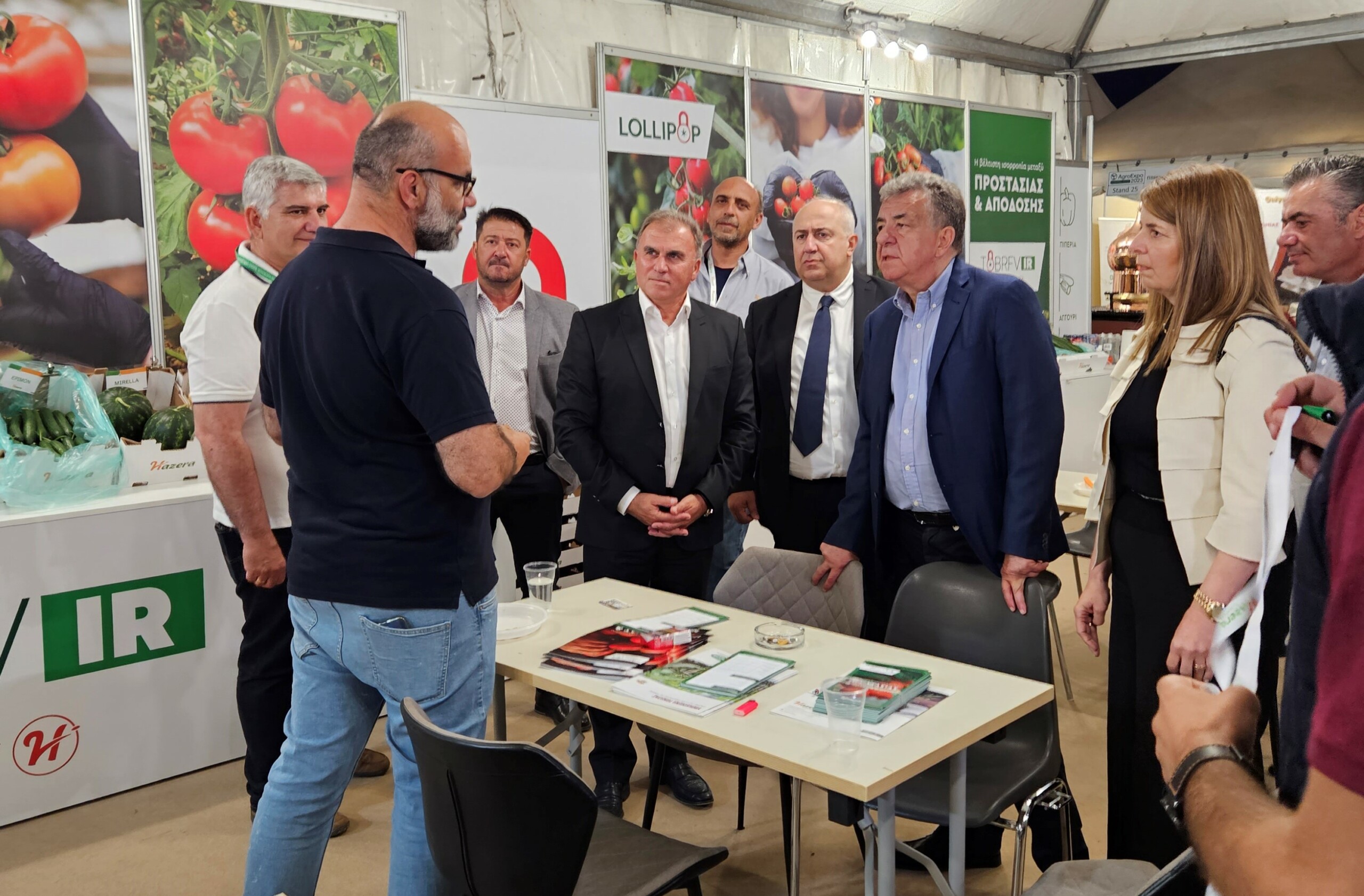 Product innovator to market leader
"So, the need for ToBRFV resistant varieties was urgent", Dimitris continues. "We knew our varieties had good resistance, but we needed to ensure that our plants delivered both quality and quantity of fruits. After testing on a small scale, we moved to larger trials all over Greece last year. And with success, as growers can now produce high quality tomatoes again that are sellable in our market. Our competitors had good varieties as well, but they weren't suitable for the Greek market. Thus, we have the advantage of being the first to have that optimal balance between production and protection". Because of this, Dimitris is very optimistic about staying market leader for at least the next year or two. "And we expect to have the seeds and added value to cover all the needs of the market."
Want to know more about our business?
Follow us on our social media channels to stay connected with our Hazera people! If you have any questions left, don't hesitate to ask them via our contact page!