We know tomatoes
Tomatoes are available in a wide range of diverse shapes, colors and flavors, making them the most popular vegetable crop in the world. Tomato is Hazera's leading strategic crop. Hazera earned global success and popularity in 1985 thanks to the Daniela tomato, the first long shelf life tomato in the world, that revolutionized the tomato market. Today, Hazera has a wide portfolio of tomatoes.
All our varieties are the result of many years of intensive research and development activities, combined with familiarity with regional needs acquired through collaboration with our partners in the industry and various markets. All the shapes, sizes and colors. High and unique taste. Indeterminate or Determinate. Open field or Protected. Loose or Cluster. Hazera has it all. There is no two ways about it. At Hazera we just love to breed tomatoes, and we utilize our extensive know-how and experience to develop the tomatoes of tomorrow.
Our global portfolio

Fresh produce
In line with the global fresh produce trend, our goal is for consumers to identify our tomato varieties in the markets as top quality products.
Maggie & Goutine
Maggie is our round tomato with the excellent flavor of Cherry tomatoes. This variety is the recognized winner of taste tests, in both the flavor and freshness categories. Hazera entered into partnership with one of the biggest growers in Europe in order to build up the Goutine tomato as "the tasty tomato brand".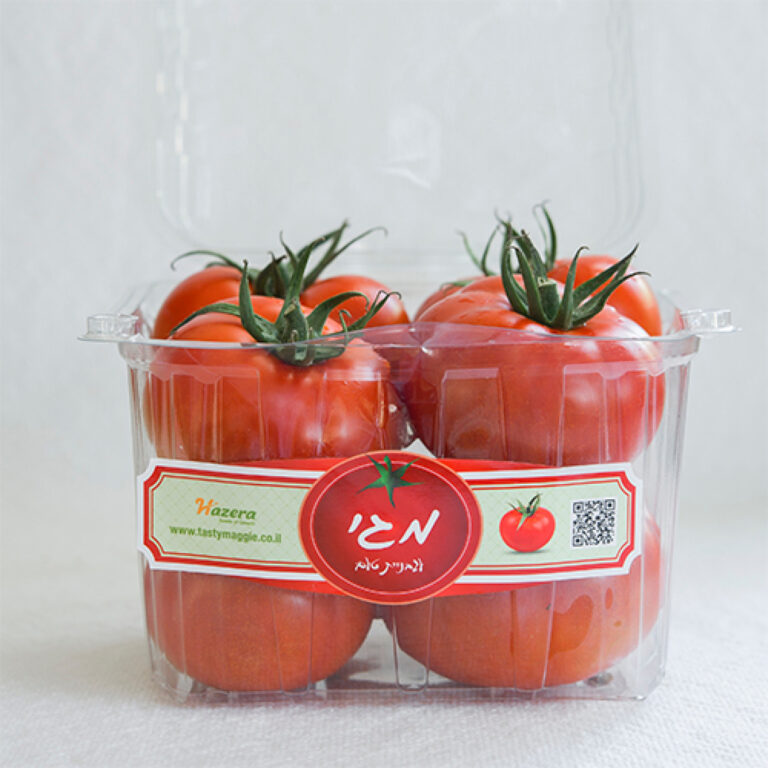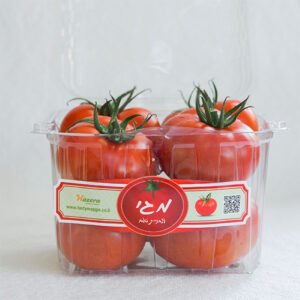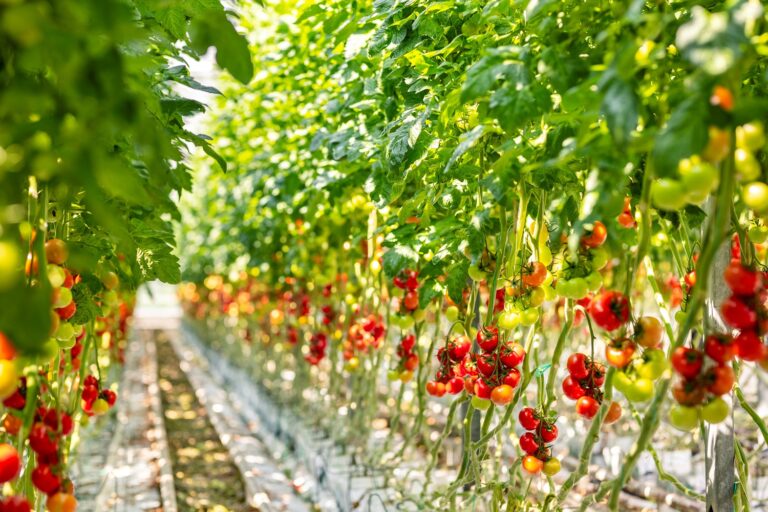 Cherry tomatoes
We have a strong legacy breeding cherry tomatoes creating sweet, snack tomato with an improved ripening time and shelf life. Hazera has for many years been breeding various types of Cherry tomatoes, such as:
Cluster Cherry (Cherry on the vine)
Loose Cherry (Single)
Mini Plum (Grape)
Indeterminate tomatoes
Round tomato
Classic round tomatoes, of different lengths and widths, that can range in weight from 80 gr. to 250 gr., with flat and globe shapes. These varieties are grown all over the world, mainly in Mediterranean countries, Europe and in North and South America.
Round Cluster (Tomato on the vine)
Over the past 15 years, in North America and Western Europe, these tomatoes, with clusters of 4 to 7 fruits, are left on the vine for full aroma and flavor, and the results are tomatoes that are sweet and firm, yet still juicy. This type of tomatoes on the vine were developed by Hazera in the late 80s in Sicily, Italy, and their popularity spread to become the world's best loved type of tomatoes.
Beef tomatoes
also known as big tomatoes or beefsteak tomatoes, are high in flavor and in juice. These varieties are most popular in North America, with each tomato weighing from 250 gr up to 400 gr.
Pink tomato
Pink tomatoes are most popular in China and the Far East, where they are considered a traditional tomato, as well as in Eastern Europe. Pink tomatoes are sweeter, with less acidity and a soft texture.
Saladette / Roma or Plum type
Saladette or Roma tomatoes are well known in North, Central and South America. Lately is spreading in Western Europe as well. Grown under protected conditions.
Determinate

Saladette / Roma or Plum type
Determinate Saladette or Roma tomatoes are well known in North, Central and South America and Middle East. They are grown mainly in open fields, yet also under nets.
Round
Determinate Round tomatoes are grown  in open fields. Hazera offers a wide range of round tomatoes ranging in weight from 120 gr to 350 gr, suitable for different climates and regions, ranging from hot to cold areas.