On May 16th, Hazera will be present at the Global Tomato Congress in Rotterdam. Here, alongside our delicious flavored tomatoes Summersun, Goutine and Sensera, we will present our ToBRFV resistant tomato varieties Pendragon, Windsor, Canelo, Thireos, Giubilo and Lollipop. But how are these varieties developed? In this article Alejandro Szechtman, Portfolio Marketing Director of Tomatoes, tells us all we need to know on Hazera's worldwide approach towards the ToBRFV virus, the development of resistant tomato varieties and perspectives for the future.
---
As Portfolio Marketing Director of Tomatoes, Alejandro knows each market around the world comes with its own challenges. When ToBRFV hit, this was no different. "In each market, we have a very close relationship with our growers, as well as retailers and consumers", Alejandro says. "This allows us to understand the different needs and problems growers globally faced from the ToBRFV-virus". As part of the Limagrain Group, Hazera then set out to develop tomato varieties that provided both good resistance as well as excellent economic performance.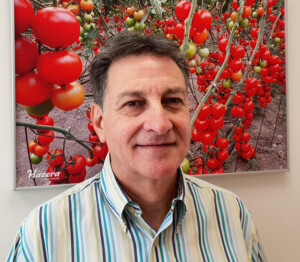 Common efforts
According to Alejandro, the close collaboration between local teams and the globally working marketing team is vital in developing these resistant varieties. "It's a common effort between different disciplines. We have R&D which includes breeders and geneticists developing the products, the marketing department delivering these products to the markets and the local product development teams who test the varieties in each market". By collecting all data from local teams, the marketing division can decide which varieties are ready to be launched commercially.
"A thorough, all-embracing and constant process", says Alejandro. "We look at the challenges growers face today, but also at the ones they might face in the future. On a daily basis this means trials, trials and more trials. Developing a new variety takes several years. In our massive effort to conform each variety to the market it is destined for, the goal is always the same: tomatoes that are resistant to the virus. But different conditions require different solutions to get to the same goal. Reaching it would not be possible without working very closely with local growers."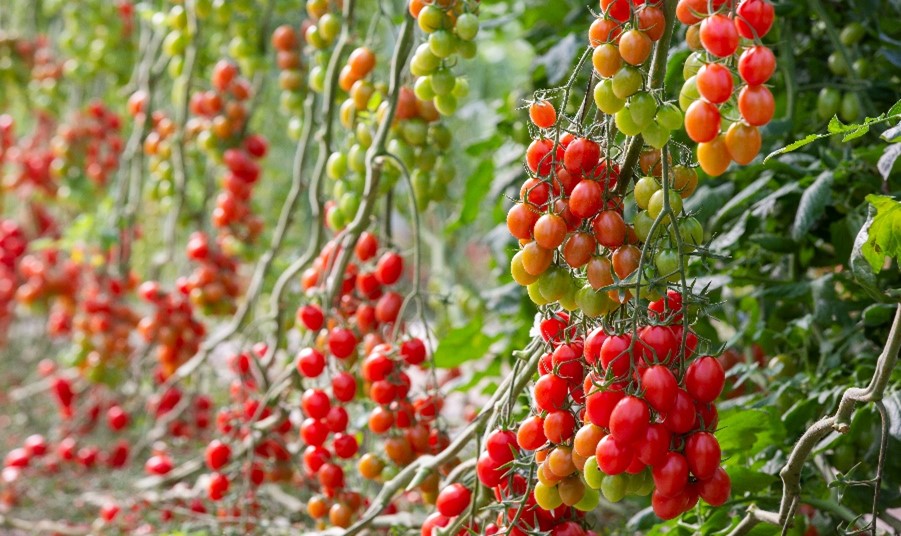 Launching different varieties
Globally, Hazera has been seeing more and more results of commercially launched ToBRFV-resistant varieties. "Recently, we had a successful launch of the Canelo variety in Mexico, which we've been developing from scratch since 2015. It was ready for launch within 7 years, quite an efficient process". But there are more success stories. Hazera has already launched ToBRFV-resistant varieties in Italy, Spain and Greece. And now, at the Global Tomato Congress, we would like you to meet the Pendagron (suited for Spain, Israel, Mexico and the Netherlands) and Windsor (suited for Spain, Israel and the Netherlands) varieties to the world!
Quality in balance
"When developing and launching additional varieties for various markets, we always look for aspects that make our variety perform well both economically and resistance-wise. Looking for the optimal balance between protection and performance", Alejandro proudly concludes. "Like I always say; at Hazera we don't provide varieties, we provide solutions."
Would you like to know more?
Would you like to know more? Then visit our Global Tomato Congress 2023 webpage!
---
Information
The event will take place at the World Trade Center in Rotterdam
Location: Beursplein 37, 3011 AA Rotterdam
Time: 9:00 a.m. to 7:00 p.m.